Recently a vulnerability has been discovered in a widely used mobile application "WhatsApp" , This application is being used by million's of mobile phone users for messaging.
Two young security researchers have found a vulnerability which can remotely crash whatsapp by sending a specially crafted message of 2000 words ( 2 KB ) in size.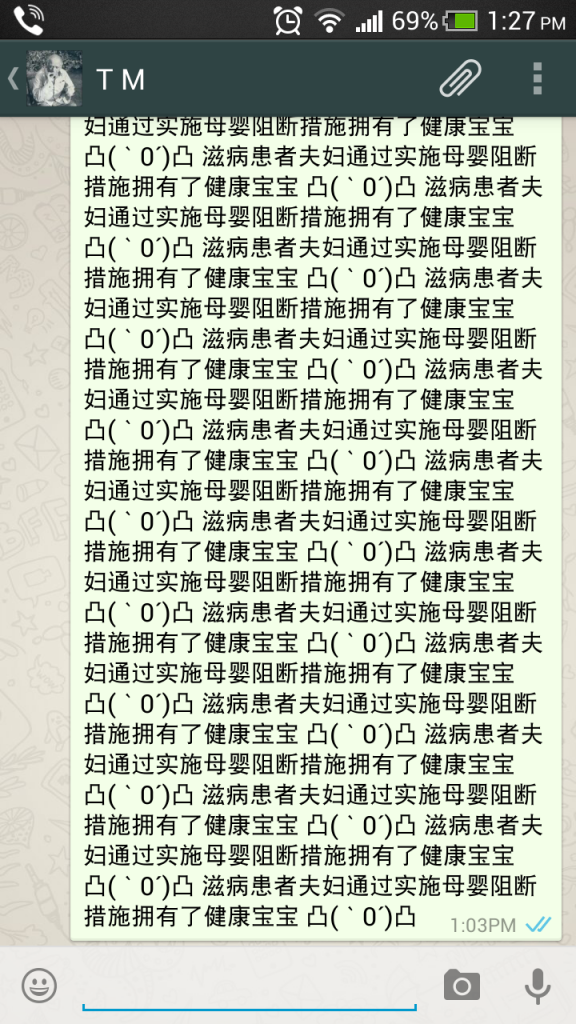 This message crashes whatsapp of any user who opens the messages,  hence the older messages of the same person cannot be read and the only way is to delete the whole chat history of the person who has send this specially crafted message.
The message can be downloaded from the following URL :
http://pastebin.com/raw.php?i=pYQnREE5
The vulnerable version of whatsapp includes 2.11.431 and 2.11.432, till now there is no update on this vulnerability working on iOS and Windows8 phones.